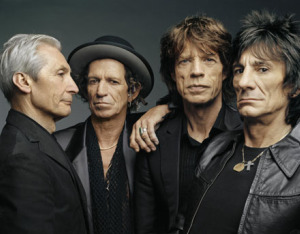 In a recent
interview
with
Le Parisien
, Rolling Stones' drummer Charlie Watts revealed a possible timeline for the band's rumored farewell tour.
"We're discussing it at the moment," Watts told the French paper. "We said that if we do something, it will be next year or the year after."
However, he added that nothing is set in stone. "We've reached an age where you can't look too far into the future," he said.
The specifics of the tour have not been announced yet, and according to Watts, it's up to Mick Jagger and Keith Richards to get the ball rolling.
"We will resume playing whenever Mick and Keith get bored. At the moment, they're having a good time," he said.