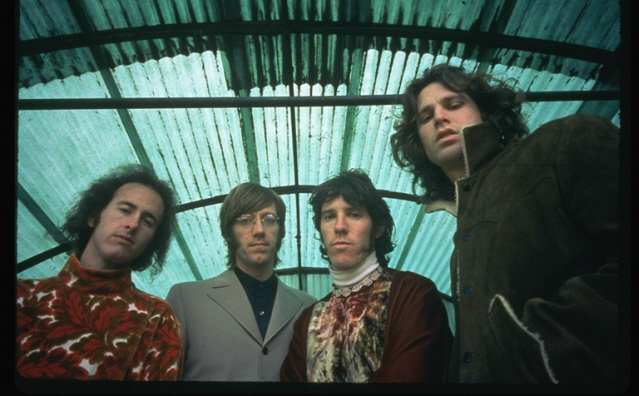 You know why The Doors were great in concert during their peak, other than the fact that you might get a glimpse of Jim Morrison's genitals even if you don't work for the TSA?

Because they changed up the stinkin' setlist. Whereas those who followed, be it The Who or Led Zeppelin, usually figured out a set list then played it by rote the rest of the tour, including keeping old, tired songs in the set that no one wanted to play anymore.

Morrison and pals, on the other hand, were willing to walk on the wire every night. Yes, big hits like "Light My Fire" and album cuts like "The End" were virtually always there. But they played instrumental versions of songs like "L.A. Woman" and more before they were even recorded. Album tracks got thrown in even if they weren't on the radio, a rarity at the time. And throwing in an oldie, be it "Mystery Train" or "I'm a King Bee," was always an option.

Granted, had the Lizard King hung around, by 1980 The Doors may have been a repetitive jukebox of past glories. But given they burst on the national scene in 1967 and did their last tour in 1970, they changed it up like no one's business; perhaps only Jimi Hendrix was more adventurous with his set choices, though he too stuck with crowd-pleasers much of the time.

A reissue of The Doors live material (in varying sound quality) has become a closet industry of late, with oft-bootlegged pieces like the legendary tapes recorded at San Francisco's Matrix club finally seeing the light of day.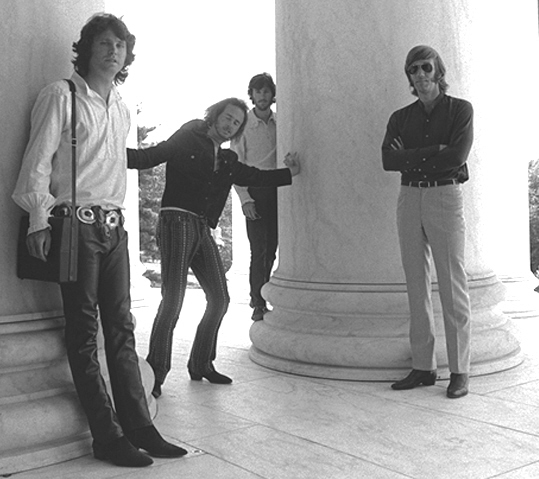 Another one's out there this week, shorter than most but maybe the most special of all -- "The Doors - Live in Vancouver 1970," where a guitar player sat in with them. A guitar player who happened to be blues legend
Albert King
. Not to take anything away from
Robby Krieger
, but there's blues playing, then there's
playing the blues
.
And Albert wasn't about to play second-string to anyone. Now you can hear an MSN Music exclusive -
the complete six-minute live version of "Little Red Rooster
."
The band's road manager, Vince Treanor, recorded this with a Sony reel-to-reel with two mics on the stage, yet the sound is surprisingly solid, clean and clear, unlike a lot of other bands who have reissued marginal tapes to make a buck.
King continued to sit in on "Money," "Rock Me" and an old song that had become a staple of Doors concerts, "Who Do You Love." If you want to hear those, you'll have to check all the usual outlets.